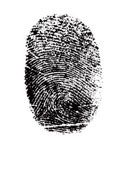 Fingerprints and Photographs
In order to comply with the requirements of their release from custody, people charged with a criminal offence must attend a police facility to have their fingerprints and photograph taken. The date to have this done will be specified in the release documents provided to them when they are released from custody. All fingerprinting of offenders for the Chatham-Kent Police is carried out at the following location:
Headquarters:
Chatham-Kent Police Service
P.O. Box 366
24 Third Street
Chatham, Ontario
N7M 5K5
Charged parties will need to ensure they have their release form and suitable identification with them when they attend for fingerprinting and photographs.